Are you looking for a body cream that actually works and wonder if the Plexus Body Cream is the one?
This cream not only helps renew and regulate dry and aged skin by keeping it moisturized, but it also does much more than that.
To prove it, we will examine each ingredient and scientifically analyze how it benefits the skin.
About Plexus Body Cream
What Is Plexus Body Cream Used For?
Plexus Body Cream is a unique blend of natural ingredients, including spirulina algae, aloe vera gel, active charcoal, etc., which renews and cleanses the skin.
The cream provides excellent benefits and is great for stretch marks, sunburns, and even scars.
You can also use it as an aftershave cream and skin moisturizer because it contains essential oils that soften the skin.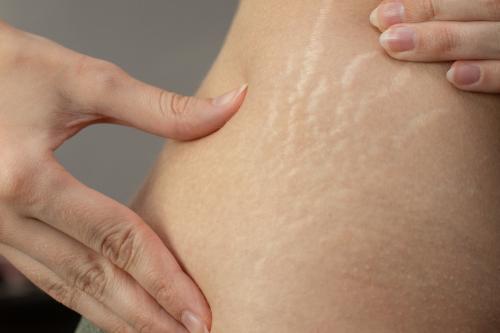 Plexus Body Cream Ingredients
As I've already mentioned, the Plexus Body Cream blends unique and beneficial ingredients, the most prominent of which are:
Aloe barbadensis (aloe vera gel)
Activated charcoal
Sweet almond oil
Grape seed oil
Evening primrose oil
Lavender oil
Rosaceae oil
Spirulina algae
Health Benefits of Plexus Body Cream Ingredients
Now let's examine the ingredients individually and see their benefits based on scientific studies.
Aloe barbadensis (aloe vera gel)
The most significant benefit of the aloe vera gel is its contribution to skin moisture and elasticity.
Namely, a daily oral intake of 40 μg aloe sterol can significantly improve skin barrier function, elasticity, and moisture. 1
Aloe vera can also help treat skin acne 2 in ultrasound and soft mask therapy. The use of ultrasound enhanced the absorption of the aloe vera gel, reducing mild to severe facial acne without the use of any drugs.
Aloe vera is also beneficial for:
Activated charcoal
Activated charcoal is a beneficial ingredient for removing toxins from the body, specifically the gastrointestinal tract. It absorbs orally ingested toxins, no matter how potent, and prevents their spread in the body. 6
Because of its efficient toxin absorption properties, activated charcoal is also used to treat acne and dandruff. 7 It has also been shown that charcoal has positive treatment effects in reducing the wound area of chronic wounds. 8
Sweet almond oil
Sweet almond oil has been used for thousands of years for various skin treatments. Combined with evening primrose and jojoba oil, sweet almond oil is efficient in strengthening the integrity of the stratum corneum and lipid ratio. 9
Because of its moisturizing properties, sweet almond oil is effective in treating hand dermatitis, eczema, and dry skin. 10
Sweet almond oil also has anti-inflammatory and anti-hepatotoxicity effects and helps boost the immune system's response. 11
Grape seed oil
Grape seed oil contains relevant ingredients like fatty acids, phenolic compounds, vitamins, etc. These ingredients are beneficial and have anti-inflammatory, antibacterial, and anti-cancerogenic properties. 12
Skin-related benefits include the improvement of imperfections and wrinkles because grape seed oil acts as an anti-aging, anti-oxidant compound. 13
Evening primrose oil
The evening primrose oil contains high amounts of omega-6 fatty acids 14 made from the seeds of a primrose plant.
One of the numerous benefits of this oil is the improvement in the biophysical skin parameters of the human body. 15 They are the indicators of how the human skin suffers functional and structural changes with age.
Evening primrose oil is also beneficial for treating atopic dermatitis, characterized by dehydrated and itchy skin. The oil improves the state of the skin by increasing the levels of serum IFN-gamma levels. 16
Lavender oil
Lavender oil is another widely known remedy used by people for thousands of years. Its most common uses are therapeutical and cosmetical.
With licorice extract in a nanoemulsion form, lavender oil has benefited the treatment and healing of cutaneous skin-related wounds. 17
The essential lavender oil contains linalool and linalyl acetate, significantly contributing to the prevention and treatment of psoriasis. 18
Rosaceae oil
The Rosaceae oil is obtained through the hydrodistillation process of the rosa damascena petals. This oil is widely used in the cosmetic and perfume industry and is one of the most expensive oils in the world. 19
Transdermal application and absorption of Rosaceae oil have been proven to have relaxing effects on the human body and skin. 20 The subjects that went through the aromatherapy session using this oil have all felt an improvement in breathing rate, blood pressure, oxygen saturation, pulse rate, and skin temperature.
According to other studies, Rosaceae oil also has analgesic effects when used topically or via inhalation. 21
Spirulina algae
As the name suggests, spirulina is a form of algae often used as a source of protein in vegan diets. It is also a rich source of iron and other essential nutrients such as lipids, peptides, and pigments. 22
Because of its wide use, Spirulina is also used in dermatology, especially cosmetics.
Spirulina and its components have shown a significant increase in the growth of keratinocytes, dermal fibroblasts, and collagen production. 23 These positive effects also contribute to battling acne, herpes and overall skin improvement.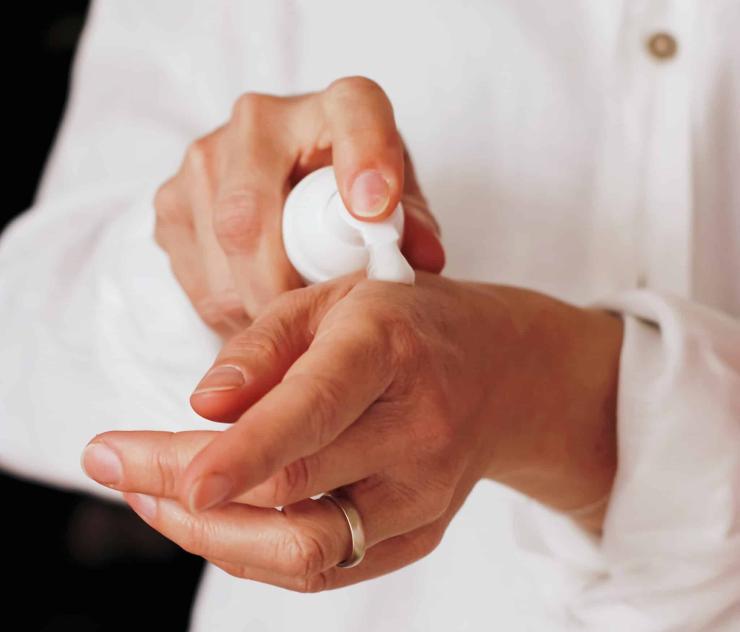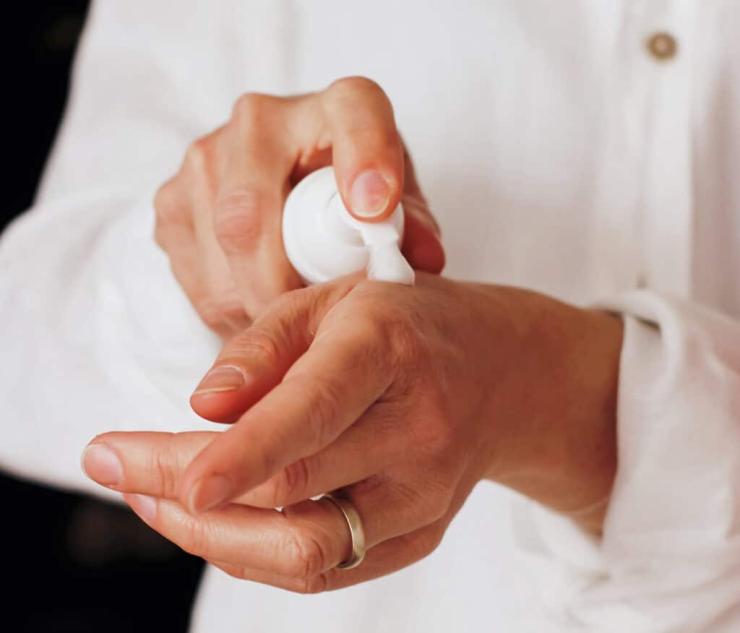 Plexus Body Cream Alternatives – Pricing and Ingredients
Where Can You Purchase the Plexus Body Cream?
You can purchase the Plexus Body Cream directly from the manufacturer's official website, as a one-time purchase, or via a subscription plan. The cream is priced at $50 per bottle when writing this article. The 3-month subscription offers you the chance to purchase the cream at a discounted price of $45.
You can also purchase the Plexus Body Cream through Amazon if shipping and transport are available to your country.
Plexus Body Cream Alternatives
If Plexus Body Cream is expensive for you, then there are alternative products with similar effects.
This cream is advertised to deliver anti-aging and moisturizing effects on the skin. It has a crucial ingredient called retinol, combined with aloe vera, black tea, and ferulic acid.
The Body Lotion Moisturizer by Medix 5.5 is a budget choice if you wish to enhance your skin and combat the aging process with the help of its antioxidant formula. The cream contains anti-aging ingredients like retinol, ferulic acid, aloe vera and is also suitable for vegans.
Age Renew is another budget cream you can use to hydrate and smoothen your skin. It contains omega fatty acids, antioxidants, and other vital ingredients that help improve dry and wrinkled skin.
The retail price of this cream is around $12 without a discount.
When to Use the Plexus Body Cream
You can use the Plexus Body Cream whenever you have a dry skin problem or simply want to keep your skin frequently oiled and moisturized.
Apply it on the affected area evenly, and wait 3-4 hours before using it again.
Is Plexus Body Cream Safe to Use?
The Plexus Body Cream is based on natural ingredients, which means you can use it safely without any concerns. No possible side effects have been reported from using this cream; however, ensure you're not allergic to any of the above mentioned ingredients.
Who Can Use Plexus Body Cream?
Anyone can use the Plexus Body Cream, but it is especially recommended for battling anti-aging effects and dry and wrinkled skin.
Frequently Asked Questions
Can I Use the Plexus Body Cream on My Face?
You can safely use the Plexus Body Cream on your face when needed. Simply apply it evenly to the skin in a thin layer.
Why Is the Plexus Body Cream Better Than a Lotion?
The Plexus Body Cream has natural ingredients and an oil-based consistency making it thicker. Lotions contain more water and less oil, evaporating faster and not moisturizing the skin for long enough.
Can I Use the Plexus Body Cream Every Day?
You can use the Plexus Body Cream daily to keep your skin hydrated and protected. Use it especially in scorching temperatures when air humidity is low.
Also read: Does Plexus Slim work? Science & Ingredients
Conclusion
As you've read from the article, this cream is based on natural ingredients. All of them have been scientifically tested and proven beneficial for the skin.
That means that the Plexus Body Cream works, and I highly recommend it!
Footnotes