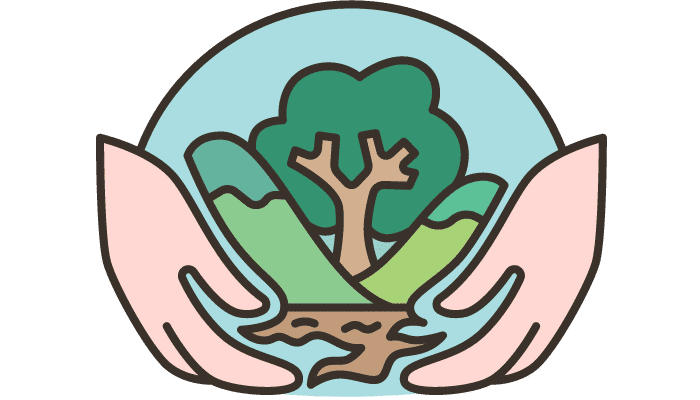 Many people experience muscle and joint pain as a part of everyday life. Chronic pain can make it hard to do daily tasks. The presence of constant discomfort grinds us down. Many take medicine or get expensive treatments to try to feel better, but these things may only help for a little while.
That is why you're here looking for an alternative solution for your active lifestyle.
Read on to learn the benefits of using Plexus Ease (and its active ingredients) as a natural solution to your joint fatigue and muscle pain in the convenience of a small capsule.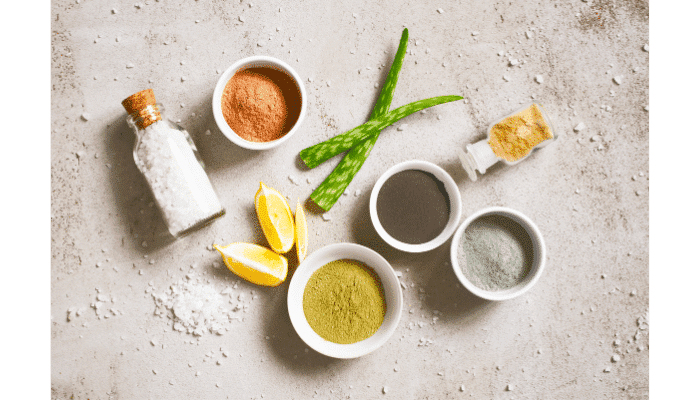 What Is Plexus Ease?
What is Plexus Ease used for?
Plexus Ease capsules are a combination of natural ingredients that work towards reducing inflammation and improving joint health and recovery after hard training or work.
This product is a natural alternative to drug-based painkillers.
We're all familiar with Advil (Ibuprofen), Aspirin, and Aleve (Naproxen Sodium). These are a class of over-the-counter (OTC) drugs called Non-Steroidal Anti-Inflammatory Drugs (NSAIDs). They reduce pain by reducing inflammation.
Plexus has natural ingredients that also reduce inflammation in an effort to reduce pain.
Plexus Ease (or the cheaper alternatives mentioned below) can be used after difficult physical activities or anything that would cause soreness. Basically, any time you'd grab an Advil for muscle soreness or other occasional discomforts, you can instead consider Plexus Ease.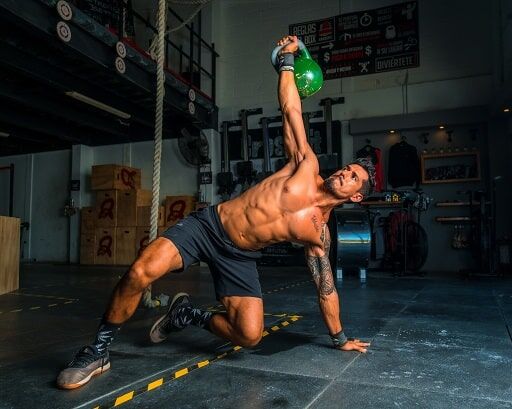 (Plexus Ease is different than Plexus Slim Pink Drink for weight management or Plexus ProBio5 and Vitalbiome for gut health. Plexus Worldwide offers numerous vitamins and supplements.)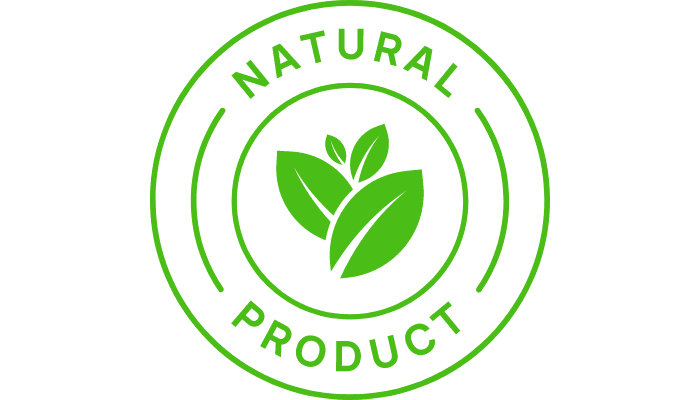 Ingredients & Scientific Effectiveness of Plexus Ease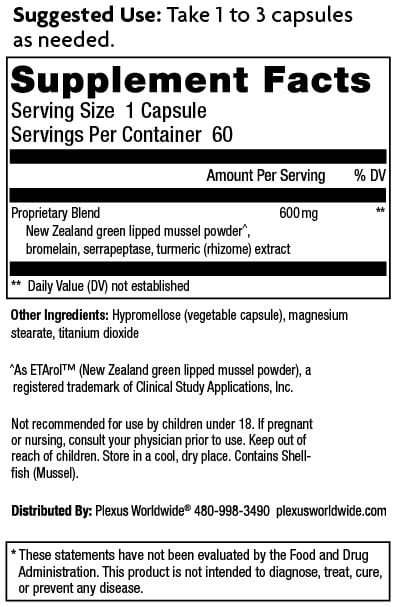 Plexus Ease Ingredients Label & Supplement Facts
All manufacturers like to claim their products are effective.
We're going to fact-check those claims by looking at the scientific studies for these ingredients directly. We've done detailed research for you and summarized the benefits of the ingredients of Plexus Ease below.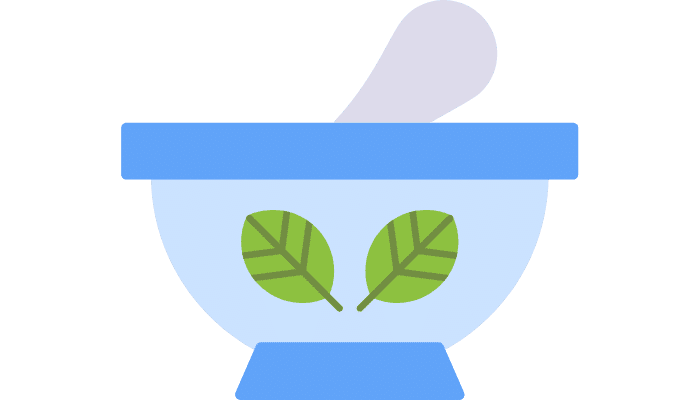 New Zealand green-lipped mussel
New Zealand green-lipped mussel is the main ingredient of this product. If you have used supplements or medicines for joint pain, you are probably already familiar with it. This ingredient is a shell processed for medicinal purposes and can be found in several forms: capsule, frozen, or powder.
Several clinical studies1 have been done to see the effectiveness of New Zealand green-lipped mussel powder.
One meta-analysis of nine clinical studies 2 looked at New Zealand green-lipped mussels' use in patients suffering from osteoarthritis. The results showed reduced pain (with the added benefit of improvement in the gastrointestinal system). The study's authors concluded that the extract provided "moderate and clinically significant treatment effects on… pain…"
In another study, 3 the effect of freeze-dried mussel powder was examined in patients with arthritis. Although there are mixed results, improvements were observed in two out of five patients.
(This ingredient has also shown promise in asthma patients, as well. 4)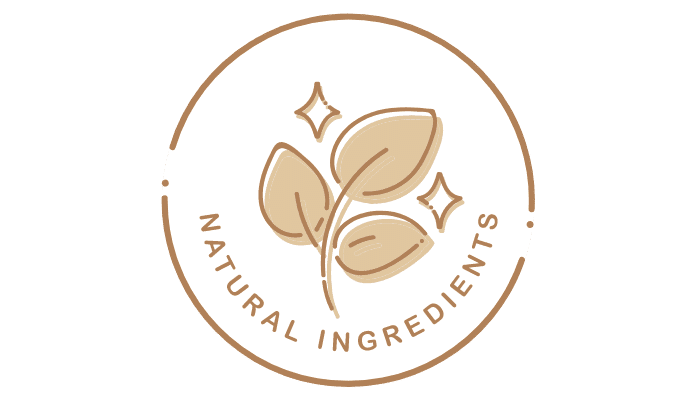 Bromelain
Bromelain is an enzyme that can also be found under the name "pineapple extract". It has a protein-digesting enzyme that helps break down proteins in the stomach during digestion. When taken as a supplement, bromelain can also have other health benefits, like reducing inflammation and potentially boosting the immune system and fighting against cancer. However, more research is needed to fully understand how bromelain works in the body.
The key study for the purposes of pain relief 5 showed that taking Bromelain was correlated with a slight decrease in inflammation and a slight improvement in muscle soreness in treating acute knee pain.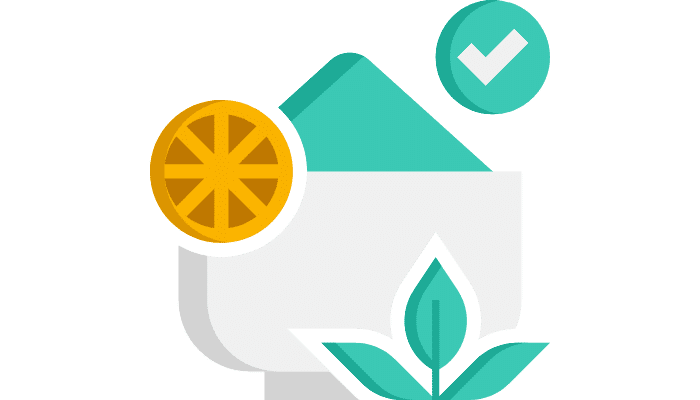 Serrapeptase
Serrapeptase is an ingredient taken from the silkworm. In Asia and Europe, this ingredient was used in traditional medicine to treat rheumatoid arthritis, osteomyelitis, migraine, and osteoporosis—in other words, anywhere inflammation needed to be tamed.
When we searched for clinical trials, we found serrapeptase-positive results in various health conditions such as ear, nose, and throat diseases, 6 chronic sinusitis, 8 Moreover, serrapeptase has shown excellent results in patients after surgery for an impacted tooth, 9 and chronic airway disease. 10
Turmeric
Turmeric is another ingredient found in Plexus Ease capsules. This ingredient comes from Curcuma longa and is widely used in Indian curry.
Curcumin is the concentrated version of Turmeric and is the superstar ingredient of Plexus Ease toward helping with pain & inflammation. It's the primary ingredient in tons of natural pain relief products for very good reason.
Plexus Ease contains turmeric/curcumin, an active ingredient that can help with many health conditions. Namely, this ingredient may help reduce or alleviate many health issues, such as poor heart health11, cancer prevention12, arthritis13, anxiety, muscle pain14, and kidney disease15.
One important note is that curcumin by itself isn't absorbed into the body very well (it has low bioavailability), so it is usually used in combination with other components. Piperine/BioPerine or some types of lipids are an excellent combination that has proven to aid effective absorption of curcumin. 🚨 Unfortunately, Plexus Ease does not contain piperine or lipids. 🚨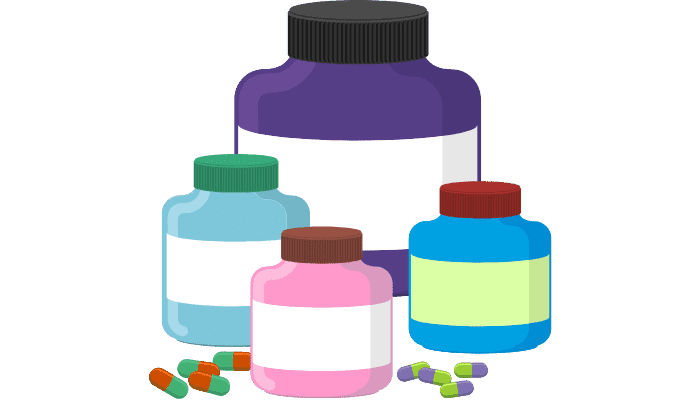 Plexus Ease vs. Other Anti-Inflammatory Supplements
How to Buy Plexus Ease
The three biggest downsides to Plexus Ease are:
💸 how expensive it is
❌ it doesn't contain piperine to make the turmeric/curcumin bioavailable
🚩 Plexus Worldwide is a multi-level marketing (MLM) pyramid
If you still want to buy Plexus Ease capsules, you can buy it for $49 a bottle ($2.45/dose) by filling out this form to get in touch with an honest, low-pressure Plexus Ambassador, set up an active monthly subscription, or you can buy it directly from an online seller like Amazon who also offers a new subscription and they will ship it to you.
To buy it from Amazon, simply select the product in the online store, click "add to cart", and when you see the message "cart item added" you are ready to pay.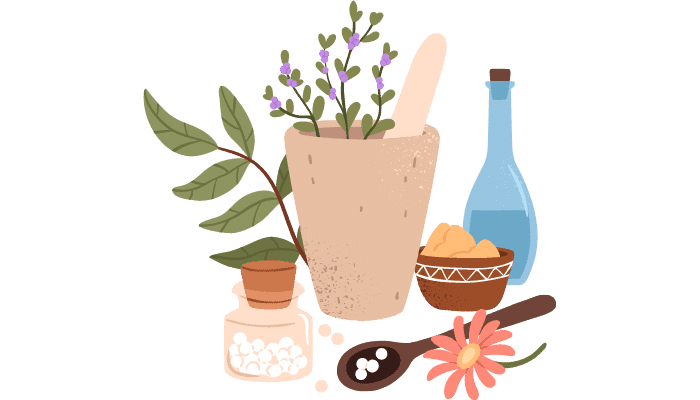 Plexus Ease Alternatives & Price Comparison
Curcumin is BY FAR the most effective and proven supplement in Plexus Ease. Thus, my recommendation is to simply buy a curcumin supplement from a reliable provider like Puritan's Pride. You'll get most of the benefit of Plexus Ease PLUS it's actually made fully bioavailable by BioPerine/Piperine. And it's only 1/4th cost per dose.
Even if you choose to get the whole Plexus Ease cocktail of active ingredients, you'll notice buying reliable alternatives is about half the cost of Plexus Ease.
Frequently Asked Questions (FAQs)
When to Take Plexus Ease Capsules?
Unlike many products that are difficult to swallow, Ease capsules are easy to use. If you have minor joint pains, taking 1-3 capsules per day is recommended.
If you are dealing with chronic pain, taking two capsules three times a day is recommended for maintaining its effects.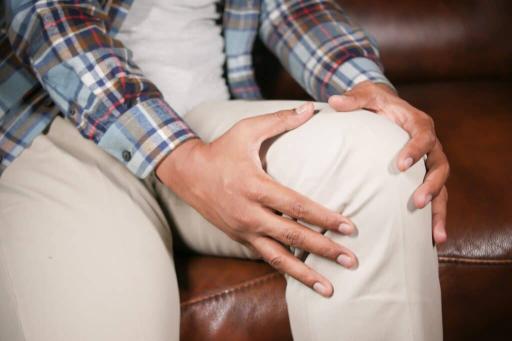 Is Plexus Ease Safe to Use?
Yes, Ease is safe to use as it is natural in origin.
Nevertheless, you should be careful if you have an allergic reaction to any of the ingredients in this product.
In addition, it is good to consult a doctor if you plan to take this product with other medicines. These precautions are necessary because the ingredients in Ease capsules can react with medications prescribed by your doctor
Who Can Use Plexus Ease?
Ease capsules can be used by all people over 18 years of age. This product is intended for those dealing with arthritis, osteoporosis, joint pain, and various types of inflammation.
Before purchasing this product, please note that it is not intended to cure or treat a specific disease. In addition, Ease capsules are not a substitute for regular therapies and medications prescribed by a doctor.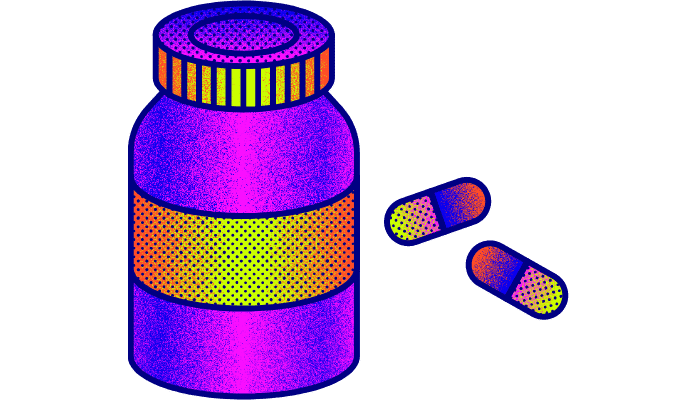 How Long Before I See Any Improvements?
Individual results vary because improvements depend on many factors such as age, weight, lifestyle, health status, etc. That's why some people noticed an improvement right away, while for some people, it took longer.
What are the Precautions When Using This Product?
This product is intended for people over 18 years of age. Besides, pregnant women, people with chronic diseases, and those taking therapy should consult a doctor beforehand.
Can I Buy Plexus Ease by Subscription?
Yes, one of the best ways to buy supplements like this is by month to month subscriptions from reputable services like Amazon. Month to month subscriptions offer the convenience of making sure your supplements arrive on a specific date every month so you never have to worry about running out.
Does Plexus Ease Help with Inflammation as a Result of an Active Lifestyle?
Yes, Plexus Ease helps with inflammation! The scientific studies make it clear that the active ingredients in Plexus Ease reduce inflammation (and thus pain). These ingredients are a natural alternative to NSAIDs like Advil/Ibuprofen, Asprin, and Aleve/Naproxen Sodium.
Conclusion
If you'd rather skip the drugs, whether OTC drugs like Advil or stronger prescription painkillers, Plexus Ease is a great natural, anti-inflammatory alternative that should provide some level of relief.
However, Plexus Ease is expensive, is an MLM, and doesn't even make its best ingredient very bioavailable! So you can do even better just buying a straight curcumin supplement for 1/6th the cost or the whole cocktail of active ingredients for 1/2 the cost.
Footnotes