Plexus Slim (better known as Pink Drink) boldly proclaims on the package: "Clinically Demonstrated to Help You Lose Weight"
But is that really true?
Does Plexus Slim work to lose weight? Why does it work?
Is Plexus Pink Drink scientifically proven to help you lose weight? (Short answer: Kinda.)
What are the Plexus Slim Active Ingredients?
I did a deep dive into hundreds of scientific studies to answer those questions! Let's get started.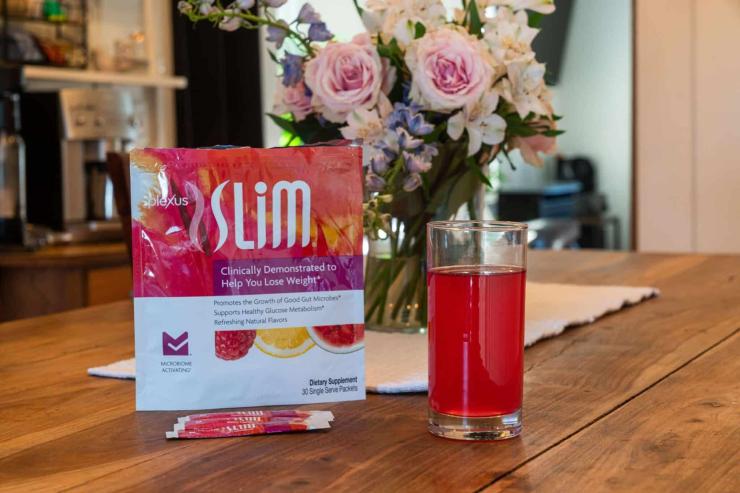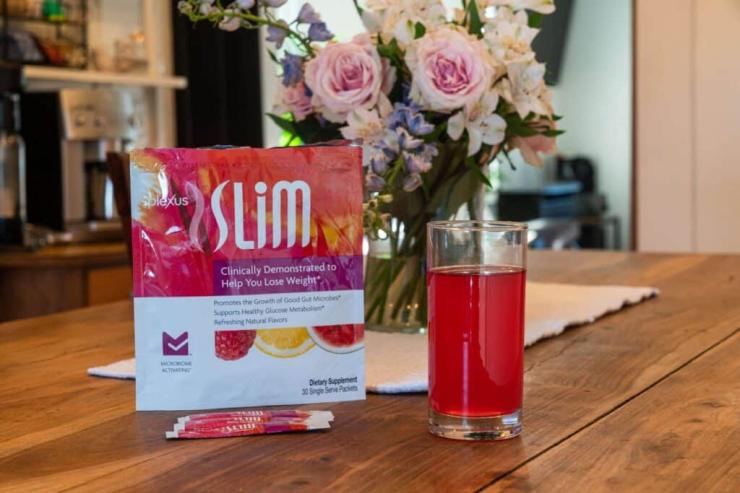 About Plexus Pink Drink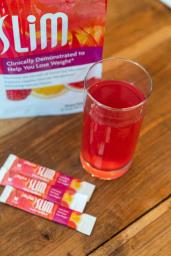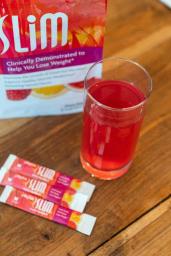 Plexus Slim is a popular weight-management supplement manufactured by Plexus Worldwide – a dietary supplement company. Plexus Slim Hunger Control is a flavored powder supplement intended to help with weight loss, suppress appetite, and reduce cravings.
What is Plexus Slim used for?
Plexus Slim is a nutritional supplement that is primarily intended for weight loss or "weight management". Some of the claimed benefits are:
Glucose & Insulin: It supports the healthy metabolism of glucose & healthy insulin levels
Appetite: It helps to reduce appetite & promotes feeling full
Gut Health: It also promotes nourishing good gut flora & maintaining a healthy digestive tract.
Anything that ails you: Plexus Ambassadors are notorious for asking what problems you're having and then hinting that it can fix that problem
Plexus Slim Ingredients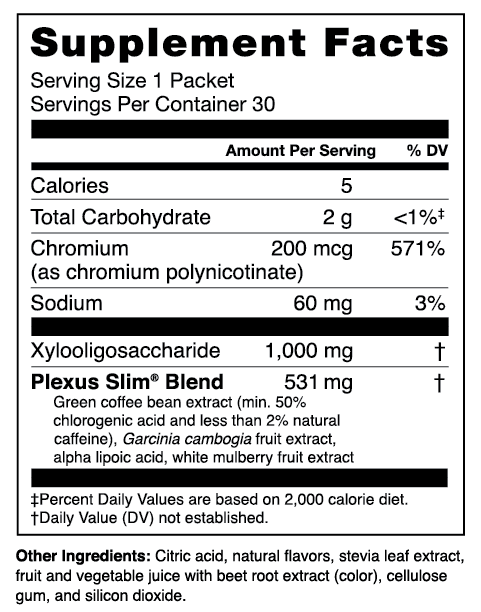 Each serving contains the following ingredients. I've bolded the active ingredients that scientific studies have shown have at least a small positive effect on weight loss.
Chromium – 200 mcg
Xylooligosaccharide – 1000 mg
Green coffee bean extract / chlorogenic acid
Caffeine
Garcinia cambogia
Alpha lipoic acid (ALA)
Mulberry fruit extract
Citric Acid
Natural Flavors
Stevia Leaf (Stevia rebaudiana) Extract
Beet Root Extract and other fruit and vegetable juice (for color)
Cellulose Gum
Silicon Dioxide
Plexus gets a little tricky and doesn't tell you how much of the green coffee extract, garcinia cambogia, ALA, or mulberry fruit extract they put in each serving. They categorize that under a proprietary "Plexus Slim blend" of which they include 531 mg without specifying the ratios. This is probably because they don't want folks making their own cheaper Plexus Slim alternative with the same active ingredients.
Plexus and many other folks believe that garcinia cambogia has a positive effect on weight loss, but scientific studies have not been able to demonstrate any effect, which is why I don't have it bolded.
However, all of the bolded ingredients above have been clinically demonstrated to have a positive effect on weight loss, blood sugar regulation, fat burning, and metabolism!
Scientific Studies on Effectiveness of Pink Drink Ingredients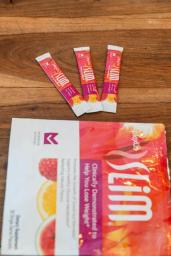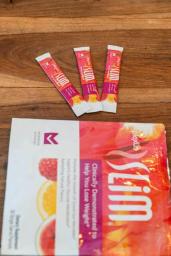 Let's take each each of these dietary supplements one-by-one and look at the scientific literature. I'm leaning heavily on the work of Examine.com and Kamal Patel, MPH (Masters of Public Health) who summarize each of these studies in a standardized way.
A common claim on the Plexus website is that it improves gut health, but these ingredients are not clinically demonstrated to support that assertion.
Chromium polynicotinate
Chromium is an active ingredient found in Plexus Slim. The scientific literature shows the following benefits:
⬇️ Appetite ⬇️ slight decrease 16
Chromium polynicotinate supports healthy glucose metabolism. Anything that keeps your blood sugar (glucose) well-regulated is generally good for giving you even energy throughout the day, which suppresses your appetite. On the other hand, blood sugar spikes lead to insulin spikes which lead to storing the glucose as fat instead of using it as energy. That's why protein and fat are the best macronutrients to promote weight loss, because they are digested slowly and release blood sugar over time for healthy glucose metabolism.
Outside of weight-loss-related issues, Chromium also helps on average with a wide variety of ailments and boosts your health in a number of small ways:
Green coffee extract (Chlorogenic Acid)
Green coffee bean extract (Chlorogenic Acid) is another active ingredient. As you might expect, it's derived from green coffee beans. The scientific literature shows the following benefits:
Green coffee extract high in chlorogenic acid also had the following benefits not related to weight loss:
⏫ Heart health ⏫ improved in 2x ways: homocysteine reduction, vascular function improvement 33
⏬ Blood pressure ⏬ notable decrease 34
⬆️ Subjective well-being ⬆️ – slight improvement 35
Green coffee extract (Caffeine)
Coming soon!
Garcinia Cambogia
Garcinia Cambogia is a fruit that was long believed to help suppress appetite, but it wasn't clear if this was due to a specific molecule called hydroxycitric acid (HCA) or just the taste of the fruit. In the 1970s, a study in rats showed that it reduced food intake and weight gain, leading to its popularity as a fat-loss supplement, most notably in the product Hydroxycut. However, subsequent studies in humans failed to find any benefits of Garcinia Cambogia for fat loss or appetite suppression. Apparently, there is a unique chemical pathway around appetite and fat storage found in rats but not humans that causes this difference in effect. Turns out we're not identical to rats in every way.
Alpha-Lipoic Acid (ALA)
Alpha-Lipoic Acid (ALA) is a great supplement that Tim Ferriss recommends in his book The 4-Hour Body. Science and Plexus Worldwide both agree with his recommendation, providing the following benefits according to a number of double-blind studies which show benefits for weight-loss:
Outside of weight-loss, there are a plethora of other benefits:
Mulberry Fruit Extract
In this study, researchers looked at the effect of mulberry fruit extract (MFE) on post-meal blood sugar and insulin levels in 84 healthy Indian men and women. The study included two separate trials, in which the participants consumed different doses of MFE with boiled rice. The results showed that adding MFE to rice reduced post-meal blood sugar and insulin levels compared to consuming rice without MFE. These effects were seen with doses as low as 0.37 grams of MFE. The researchers did not observe any negative side effects from consuming MFE. This suggests that MFE may be a useful way to reduce post-meal blood sugar and insulin levels, potentially helping to reduce the risk of diabetes and cardiovascular disease.
When to take Plexus Slim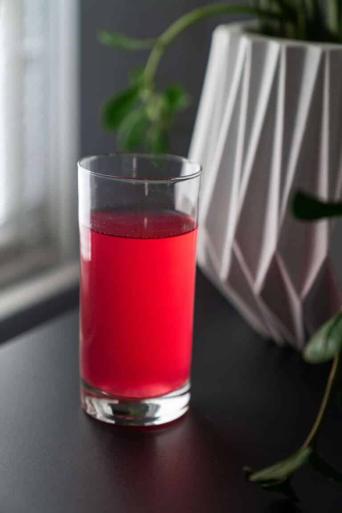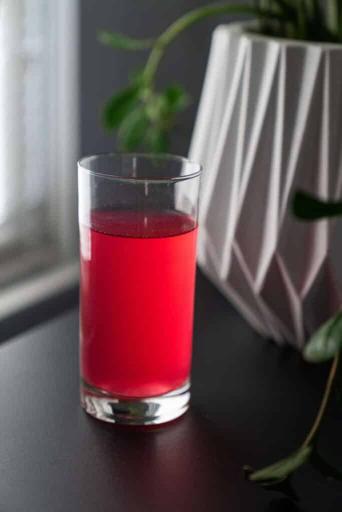 Plexus Slim should be taken up to two times daily for optimum benefits. When combined with water and taken 30 to 60 minutes before a meal (breakfast, lunch, or dinner), this Plexus supplement reduces appetite.
Directions to use
Open a packet and pour it into a 12 to 20-ounce glass of water or a water bottle. Stir thoroughly or shake the bottle.
Is Plexus Slim safe to use?
While the Plexus Slim Hunger Control supplement itself hasn't undergone any formal Randomized Controlled Trials (RCTs, the gold standard of medical safety testing), the individual dietary supplements in it have been shown to be safe in dozens of scientific studies.
In a nutshell, Plexus supplement consumption is probably safe for healthy people.
You should check the ingredients to make sure you're not allergic to any of them. Those with sensitivity to caffeine are the most likely to be impacted.
It is gluten-free, so those with celiac or other gluten sensitivities should be fine.
Possible Side Effects of Plexus Slim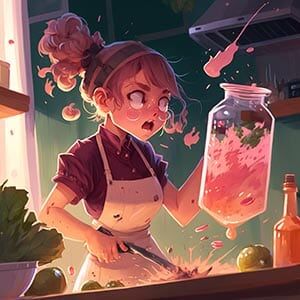 After taking it, some consumers report experiencing the following side effects:
Nausea
Stomach ache
Headache
Constipation
Fatigue
Gas
Bloating
Increased bowel movements
Who can use Plexus Pink Drink?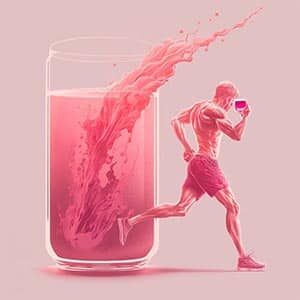 Any healthy person can take it – but it is advisable always to consult your healthcare provider whenever you want to try a dietary supplement, regardless of its popularity.
Who should not use Plexus Slim
Because it contains the stimulant caffeine, anyone who is sensitive to caffeine should be cautious.
According to Plexus Worldwide, pregnant or breastfeeding women should speak with their doctor before using it. This is universally true of pregnant or breastfeeding women for any supplement.
According to the government recommendations, children or teenagers should not use Plexus products (or any other supplements not formulated specifically for their age).
Additionally, the U.S. National Library of Medicine advises against consuming green coffee bean extract if you have anxiety, high blood pressure, bleeding disorder, or glaucoma because it can worsen these symptoms. Use caution if you have a heart issue because consuming green coffee beans may also increase your homocysteine levels, which are linked to heart disease.
Pros & Cons of Plexus Slim
Frequently Asked Questions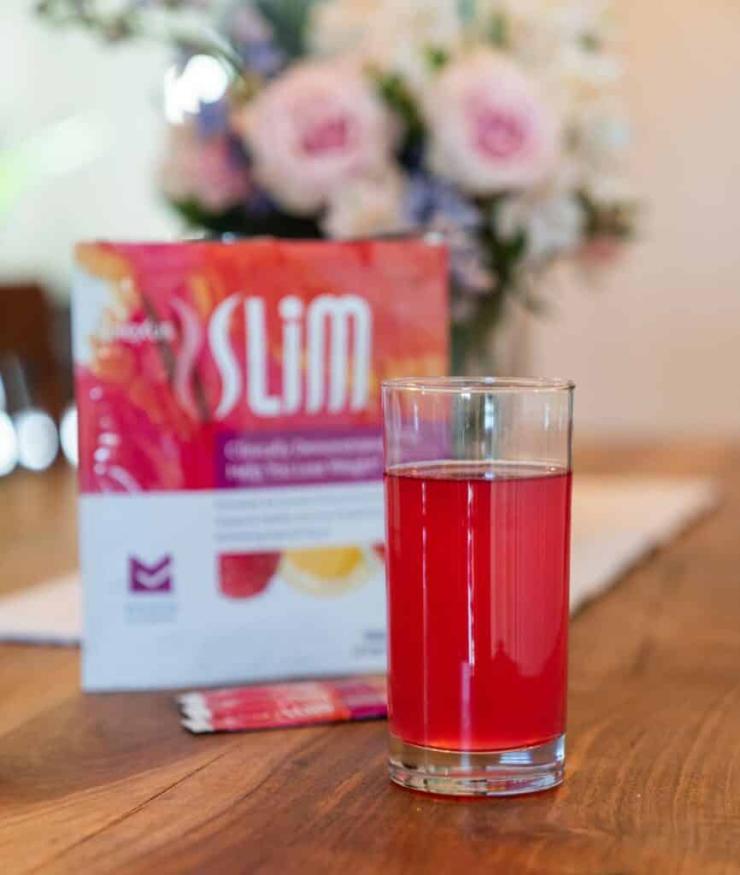 Does Plexus Pink Drink make you lose weight?
Plexus claims it has been scientifically proven to help you lose weight (along with other health benefits). And there are some decent quality scientific studies that show it makes a small difference in fat burning and body composition. However, you will need to eat right and exercise to actually move the needle that matters.
How many Plexus Slims can you drink a day?
Plexus Slim products' instructions suggest mixing one packet with 12–20 ounces of water and taking it twice daily. It's best taken 30 minutes before a meal (breakfast, lunch, or dinner) to be optimally effective.
Is Plexus Slim FDA-approved?
No, Plexus Slim Microbiome Activating is a dietary supplement that is not FDA-approved. For any dietary supplements to be FDA approved, they must undergo drug testing.
Is Plexus banned by the FTC?
The Federal Trade Commission (FTC) doesn't ban supplements, but it does enforce truth in advertising. It sent a warning letter to Plexus Worldwide due to misleading claims that Plexus products help with Covid19.
Will Plexus Pink Drink give me diarrhea?
Some consumers report experiencing nausea, headache, stomach ache, constipation, gas, or bloating after taking it. It can also cause increased bowel movements. However, it should not cause diarrhea.
What should I eat while taking Plexus Slim?
You should maintain a healthy and balanced diet while taking Plexus supplements for effective outcomes. You should focus on good sources of proteins like fish, eggs, meat, poultry, nuts, beans, etc. Vegetables are also essential for your body as they are high in vitamins, minerals, and fibers.
Does Plexus Slim help with bloating?
It doesn't help with bloating – in fact, it can cause it! However, Plexus Bio Cleanse can help you reduce bloating, gas, and gastrointestinal discomfort. It can also relieve constipation and help you cleanse your GI tract.
Is there aspartame in Plexus Pink Drink?
It does not use any artificial sweeteners like aspartame, sucralose, saccharin, or xylitol.
Is Plexus Slim a laxative?
It isn't a laxative. However, its sister product, Plexus Bio Cleanse can have a laxative effect for most people.
Does Plexus Slim lower blood sugar?
Its chromium, chlorogenic acid, and mulberry fruit extract all work together to control insulin levels and promote healthy glucose metabolism.
Why am I gaining weight on Plexus Slim?
You may gain weight if you've not changed your diet or adopted healthy habits. It has a very small effect on weight loss, per scientific studies. Combining Plexus supplements with a balanced diet and regular exercise is advisable to get substantial results. Plexus Lean or another less expensive meal replacement protein powder will actually help move the needle on weight loss more effectively.
Conclusion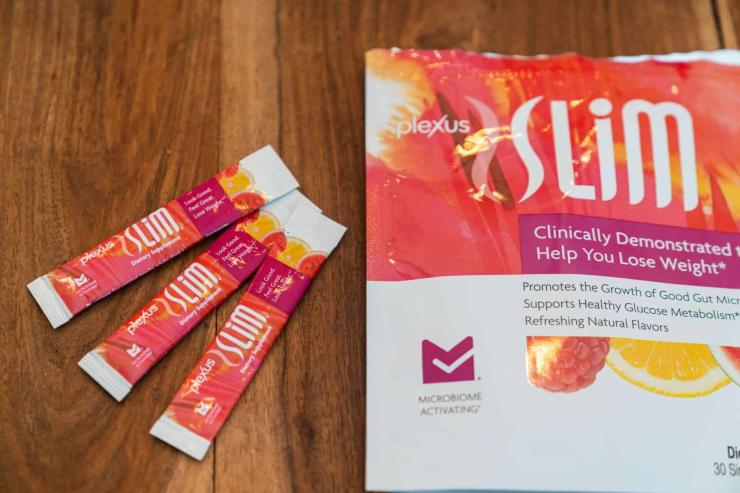 Plexus Pink Drink might be a good choice for your weight loss journey.
While it does have good ingredients that do help some with weight loss, the difference is small. There are only a handful of dietary supplements that really move the needle on weight loss and sadly it doesn't contain them all.
It's also extremely expensive, so you'd be better off with some cheaper, generic alternatives.
Last but not least, a balanced and calorie-restricted diet and regular exercise will always be the most important element of any effective weight loss plan.
Footnotes