The health and wellness supplement company, Plexus, is known for its "Pink Drink," intended to suppress appetite and help the body lose weight. This dietary supplement is meant to promote digestion and support healthy glucose metabolism and provide many other health benefits.
That said, Plexus Slim is also touted by many as a miracle cure that can cure almost anything that ails you, even people struggling with thyroid problems. So, what is the relationship between the Plexus Pink Drink and hypothyroidism? What effects does this supplement provide? Let's find out in this article.
What Are the Negative Effects of Hypothyroidism?
An underactive thyroid, also known as "hypothyroidism," is a condition that occurs when the thyroid gland doesn't produce thyroid hormone at the necessary levels. During its early stages, such a condition doesn't cause noticeable symptoms. However, if it is left untreated, it can lead to serious health issues.
The thyroid gland produces vital hormones that regulate your body's energy use, and when the hormone production declines, this condition can negatively affect many systems in the body. There is no way to prevent hypothyroidism, given that, in most cases, it happens when the immune system attacks the thyroid gland or the thyroid is damaged due to medical treatments.
In the US, the autoimmune thyroid disease known as Hashimoto thyroiditis is the most common cause of this condition, but lack of iodine in the diet is also a common cause of hypothyroidism. 1 Healthcare practitioners usually use blood tests to diagnose the condition and later prescribe therapy based on the results. Modern medical treatment is typically simple and effective when implemented as recommended. It is highly recommended that you seek a doctor's care if you have hypothyroidism.
Symptoms of hypothyroidism
An important thing to mention regarding underactive thyroid is that the symptoms are similar to other conditions, and they may not be noticeable even for years. They develop slowly and vary based on the severity of the condition. Common hypothyroidism symptoms include 2:
Brain fog (the condition that can affect your memory and the ability to think clearly) 3
Tiredness (it reduces energy levels, leaving you tired throughout the day)
Thinning hair (when there is a lack of the thyroid hormone, it can cause thinning of the hair on the scalp, face, eyebrows, and the body)
Weight gain (slows the metabolism and leads to weight gain)
Sensitivity to cold (the body doesn't produce enough hormone to convert stored energy)
Dry skin (directly affects the skin causing a variety of changes)
Other hypothyroidism symptoms:
Muscle weakness (can make your muscles weak and stiff)
Heavy or irregular menstrual cycles (can cause changes in menstrual flow and even affect fertility)
Slower heart rate (due to increased levels of TSH)
Heart attack risk (the condition can increase cholesterol levels and narrow the arteries)
Hoarse voice (the pressure of inflammation can affect the larynx)
Depression (low levels of the hormone can cause mental health issues)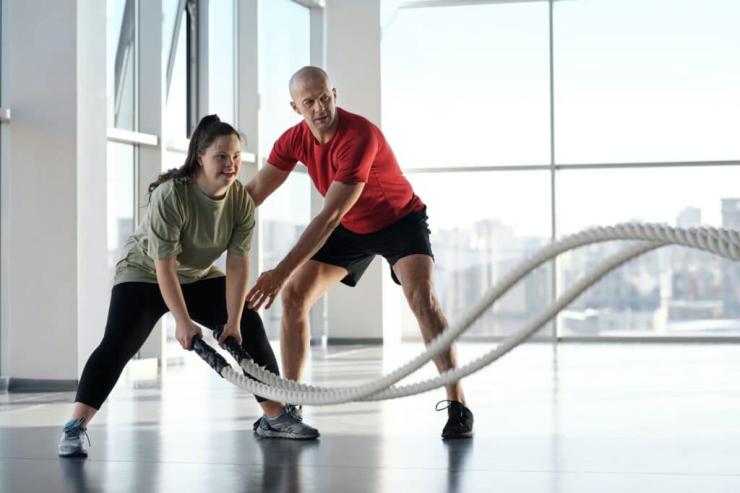 When untreated, underactive thyroid can lead to peripheral neuropathy, which means that it can affect how the nerves send signals to the brain, the spinal cord, and the body. The inadequate production of the hormone can cause swelling around the eyes and make the face become puffy.
Hypothyroidism can also increase the risk of developing gallstones and cause slow food movement in the intestines, leading to constipation. The condition can also increase blood pressure and cause stomach bloating and slow digestion, leading to gastrointestinal issues.
Hypothyroidism and Weight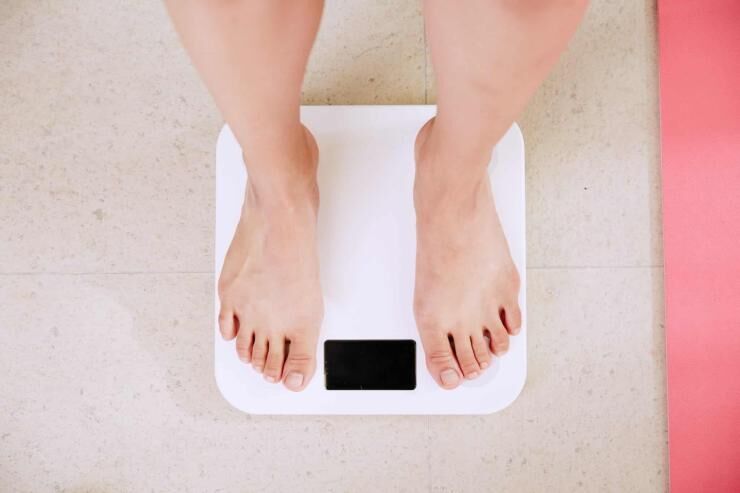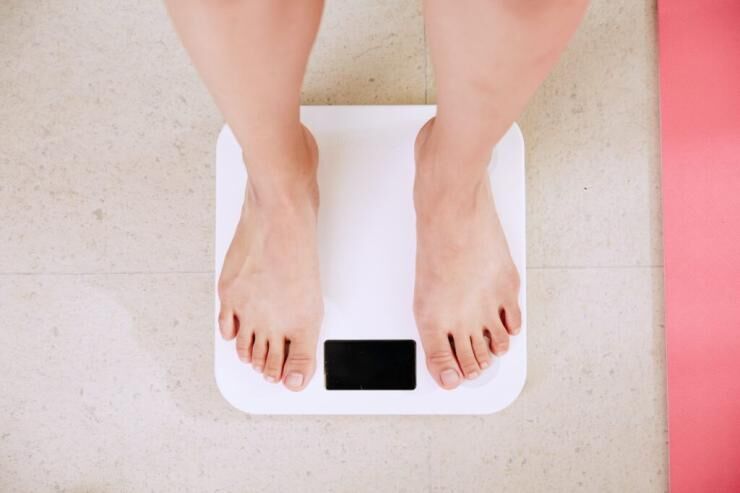 It is known that there is a connection between the thyroid, metabolism, and body weight. By measuring the amount of oxygen that the body uses, you get the basal metabolic rate (BMR), and people with underactive thyroid have decreased BMR. Hence such a condition is associated with weight gain.
The decrease in thyroid hormone levels can also affect the energy balance and make other changes in the body. As mentioned, hypothyroidism can cause unpleasant effects, which is why a treatment is necessary. The treatment requires an appropriate diagnosis and suitable medications for hormone replacement therapy provided by healthcare professionals. 4
However, many people also take dietary supplements to help reduce the symptoms and improve the user's overall well-being. 5
Plexus Slim and Hypothyroidism
Plexus Slim is a weight loss supplement formulated by Plexus Worldwide, an MLM company providing health and wellness products. They have a wide assortment of products intended to provide various health benefits and help the user live a healthy and happy lifestyle.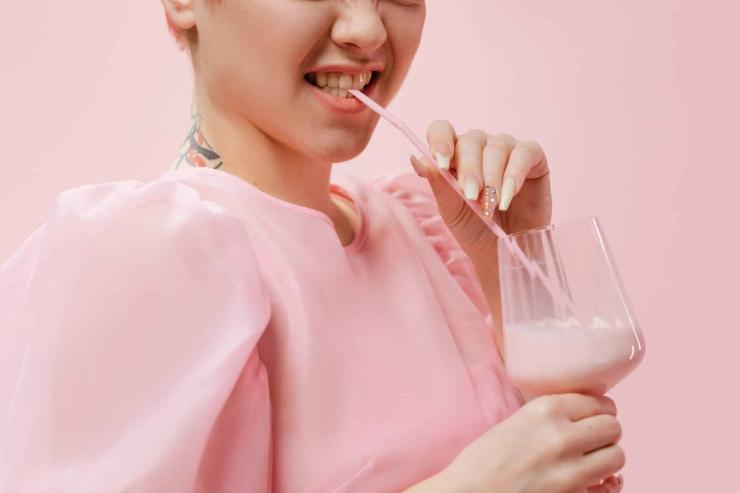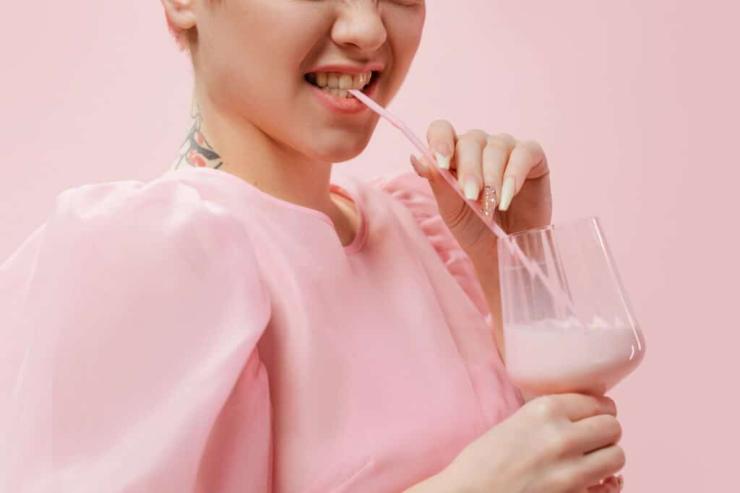 Among their products is the Plexus Slim, also recognized as the "Pink Drink" or Plexus Slim Hunger Control. This is their Microbiome Activating product, which is bright-pink-colored and citrus-flavored. It aims to suppress appetite, regulate blood sugar, and may thus help in the process of weight loss.
Plexus Slim consists of a natural blend of ingredients that are scientifically proven to provide some advantages for health. The active ingredients present in the Plexus Slim supplement include Chromium (200 mcg), Green coffee extract, Xylooligosaccharide (1000 mg), Green coffee bean extract / chlorogenic acid, Caffeine, Alpha lipoic acid (ALA), and Mulberry fruit extract.
But does it provide benefits for people dealing with thyroid problems? Let's look at the scientific evidence and get into details.
Basically, the bottom line is there are some small, tangential benefits to thyroid function and hypothyroidism, but no strong or clear evidence that this can really move the needle on thyroid problems.
Chromium
Among the ingredients of Plexus Slim is Chromium which is said to promote weight loss. By slightly decreasing blood sugar levels, this active ingredient can give you energy during the day. 6 This can benefit people dealing with thyroid issues, as a common sign of an underactive thyroid is tiredness.
Among the common symptoms of hypothyroidism are also mental health problems, and studies have shown that chromium can be very beneficial for bipolar and depression symptoms. 7
Green coffee bean extract (chlorogenic acid)
The green coffee bean extract is another active ingredient in Plexus Slim that is often part of weight loss supplements. Chlorogenic acid affects the absorption and utilization of glucose from the diet and may reduce body mass. 8
This ingredient is also said to improve overall well-being, including mood and cognition. 9 Both of these effects are connected to hypothyroidism as the condition slows down the metabolism and leads to weight gain, and its symptoms include short temper, mood swings, and stress.
Alpha lipoic acid
Alpha lipoic acid (ALA) is another beneficial ingredient for weight loss present in the Plexus Slim Drink. This antioxidant is often used in therapy for obesity and can be very beneficial for reducing excess fat. 10 11
Aside from the weight loss benefits, the ALA also provides other health benefits. The antioxidant can increase muscle creatine content 12 and improve heart health. Creatine is said to improve strength, increase the body's ability to produce energy and help the muscles to recover quickly.
These effects can also benefit people with hypothyroidism since underactive thyroid leads to weakness in the large muscles in the body.
Plexus Thyroid Testimony
There are plenty of online reviews about the effects of the "Pink Drink" from Plexus. What caught my attention was a statement from a Plexus Slim user struggling with thyroid dysfunction (Hashimoto's disease).
In her testimony, Whitney talks about her struggles with hypothyroidism. She noticed symptoms like hair loss, weak nails, tiredness, and weight gain. These symptoms affected the quality of her life, so she turned to doctors who prescribed her medications.
She states, "Now, I guess you could say I had two choices. I could either keep taking this medication for the rest of my life. It's expensive, I don't like putting all those drugs in my body, and I wasn't sure what the long-term effects would be. Or, I could try something natural." And this is when she was introduced to Plexus.
As she started using Plexus Slim in combination with a healthier diet and exercise, she noticed that she had much more energy than before. She also mentions that she wasn't craving sugar and carbs as before – "I'm not craving sugar, I don't need coffee anymore, my hormones are balanced, I don't crash at 3 PM every day, and my thyroid levels have improved".
After visiting her doctor for a follow-up appointment, the doctor told Whitney that her thyroid levels were normal, as well as her cholesterol, iron, and vitamin D. She finishes her testimony by talking about how Plexus Slim has improved the quality of her life and mentions how taking care of our health is crucial for a happy life.
Other reviews from Plexus Slim customers
While researching, I noticed mixed reviews about the effects of this product. However, most reviews favored the users who have implemented Plexus products into their daily routines. Many of them talk about the relationship between Plexus Pink Drink and thyroid hypothyroidism.
One user states that she lost ten pounds shortly after using the supplement and gained more energy than ever before. She also mentions that her blood pressure and heart rate improved, and her thyroid levels became normal after regular use of this product.
Another user expressed that she was using various thyroid medications and has tried many methods to help her feel better. After being skeptical about Plexus, she started noticing results as she gained better focus and increased mood, and her blood pressure lowered. In her review, she also mentions that she lost pounds and has increased energy.
In another testimony, another user mentions that the plant-based product can keep cholesterol and lipids at healthy levels. He also states that the supplement has helped him build muscle and burn unnecessary fat, which was among this product's advantages.
Conclusion: Is Plexus Slim helpful for Hypothyroidism?
There is some correlation between symptoms Plexus Slim's ingredients can marginally improve and the symptoms of hypothyroidism. However, it appears that while Plexus Slim may help with some of the symptoms, modern medical treatment is the only known option to address the underlying problem of hypothyroidism: the thyroid not producing enough hormones.
Footnotes