Looking for an effective meal replacement supplement can be challenging, but luckily, the Plexus Lean ingredients are a blend that suits thousands of people.
To find out how effective this product's ingredients are, I will first tell you what Plexus lean is and what it's meant for, then provide scientific evidence of the effects of each component.
Let's see why the Plexus Lean products may be just what you need to lose weight.
About Plexus Lean
Plexus Lean is a supplementary diet product with multiple beneficial ingredients to help you lose weight more naturally.
It is meant as a food replacement, packed with whey protein to possibly help you satisfy your food cravings when on a weight loss diet.
What is Plexus Lean used for?
Since it's primarily meant for weight loss, the role of Plexus Lean is to support and possibly provide your body and digestive system with the necessary ingredients to be healthy while you fast.
In other words, Plexus Lean might help provide healthy nutrition while you cut calories and reduce your weight.
Plexus is also used by professional athletes and bodybuilders, as it might help them maintain and support healthy muscle tissue.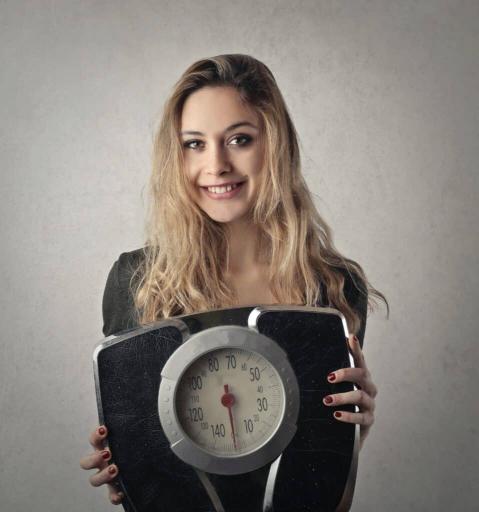 Ingredients of Plexus Lean
Plexus Lean comes in two flavor varieties, Vanilla and Chocolate. Both flavors are available with regular whey protein as well as vegan protein.
Here is a list of all the Plexus Lean Ingredients (Whey and Vegan):
rBGH-free whey protein – 21 grams
Vegan protein derived from peas and almonds (Vegan only)
Plant-based Omega-3 fatty acids (Vegan only)
A blend of amino acid chains, including leucine, valine, and isoleucine
Vitamins A, C, and E
Calcium
Zinc
Prebiotic fibers – up to 5 grams per serving
Polydextrose
L-methyl folate calcium – an active form of folate.
Plexus Lean does not contain the following ingredients:
Soy, dairy, or gluten
No artificial colors
No flavors or sweeteners
No preservatives.
Health Benefits of Plexus Lean: Scientific Studies on Protein-Rich Diet
As you can see, the Plexus Lean Ingredients list is quite long. But do all these ingredients actually help you to reduce weight?
I've read and analyzed various scientific studies that support the effects of these ingredients' effects on body weight.
Here's how each ingredient might benefit your health and weight loss journey.
rBGH-free whey protein
Even though whey protein is associated with muscle gain and resistance training, 1 it is also beneficial for weight reduction. It might help improve body composition and reduce cardiovascular disease in obese people while assisting them in retaining a healthy muscular structure. 2
rBGH-free whey protein has also benefited women who regained weight after undergoing bariatric surgery. 3
The whey protein in Plexus Lean is rBGH-free because this hormone is shown to stimulate the increase of body weight in mature female rats. 4
Pea and almond-derived protein (Vegan only)
The vegan Plexus Lean is based on protein derived from peas and almonds.
Pea protein is similar to milk protein, as it might provide muscle regeneration and retention in the whole body. 5 Another study also shows that pea protein plays a role in suppressing appetite cravings in weight loss subjects. 6
Almond protein plays a similar role and might aid in more significant weight reduction, waist size, blood pressure, and total body water. 7 Raw almond ingredients also produce better effects for appetite reduction. 8
Plant-based Omega-3 fatty acids (Vegan only)
The primary sources of Omega-3 fatty acids are fish and seafood. Unfortunately, these sources are not suitable for vegans and vegetarians.
This is why Plexus Lean Vegan incorporates Omega-3 fatty acids from flaxseed, walnut, echium, and algal oil. The intake of Omega-3 fatty acids from these sources significantly increased the erythrocytes and blood plasma. 9
Omega-3 fatty acids derived from plants might also have beneficial and preventative effects on inflammation, cancer, and cardiovascular diseases. 10
Leucine, valine and isoleucine
Leucine is an amino acid that might interact with insulin during periods of low energy intake, stimulating protein synthesis and keeping the muscles from degrading. 11
Isoleucine works together with leucine and valine. Low levels of isoleucine result in increased insulin sensitivity and elevated energy expenditure.
Valine is the third branched amino acid present in the Plexus Lean formula. It complements both leucine and isoleucine in promoting decreased energy expenditure during periods of fasting.
The variation of these amino acids in the body affects the difference in BMI indexes in multiple humans. 12
Vitamins A, C, and E
Vitamin A's role in reducing fatty tissue is evident through a study on adult rats. 13 Namely, vitamin A might regulate obesity levels through thermogenic pathways, lowering visceral (hidden) fat loss. 14
On the other hand, vitamin C has an indirect effect on obesity. By controlling the hyperglycemic levels and reducing inflammation, this vitamin might positively affect obesity and correlated diseases. 15 People with adequate or increased vitamin C levels also tend to burn more fat during exercise. 16
Furthermore, vitamin E has an antioxidant role. Since oxidation is one of the primary reasons for many diseases, vitamin E might help prevent oxidative stress. The result is an increase in immune system response and disease prevention. 17
Calcium
Calcium is one of the essential minerals that might help the body's skeletal structure to remain strong and healthy. Calcium is mainly stored in the bones as a form of hydroxyapatite, providing bone strength. 18
Besides providing help to the bones, a study has shown that an increase in dietary calcium might also aid in weight and fat loss. The most prominent region of weight loss from an increased calcium intake was seen in the area of the trunk. 19
Zinc
Zinc is one of the trace elements found in the human body. Since the body cannot produce zinc, it is important to be ingested through various foods 20 because it might help regulate cell growth.
Besides cell growth, zinc might significantly contribute to the immune system, helping against the common cold and wound healing.
In terms of weight loss, zinc has been shown to possibly reduce insulin resistance and appetite in obese people, decreasing their anthropometric measurements. 21
Prebiotic fibers
The term "prebiotic" is widely known today as associated with a healthy diet oriented toward weight loss and retention.
Prebiotics are healthy nutrients that are degraded in the stomach by ingestion. They might help the human body by stimulating the activity and reproduction of gut bacteria, which leads to improved health and a better immune system response. 22
Obesity is often caused by an alteration in the gut microbiota composition, increasing body fat. Prebiotics might help normalize the microbiota composition, aiding in healthy weight management and weight reduction. 23
Polydextrose
Polydextrose is an oligosaccharide used in the food industry. Because of its complex structure, it is non-digestible in the human body but provides multiple benefits.
The main possible benefit of polydextrose is its stimulating effect on gut microbiota. It is only partially fermented in the gut, providing enough energy for the cells to reduce hunger cravings and appetite. 24
By stimulating the gut microbiota, polydextrose might also improve bowel movements, lipid structure, and immune system response.
Calcium l-methyl folate
L-methyl folate calcium is an active form of folate and a folic acid alternative. 25
According to multiple studies, l-methyl folate might dramatically improve the treatment outcome of people with depressive disorders. These symptoms have been greatly alleviated, especially in obese individuals and those suffering from inflammation problems. 26
In other words, this ingredient inside Plexus Lean might have more psychological than physiological benefits. It might make you feel more optimistic and aid battle depression on your weight loss journey. 27
Plexus Lean vs. Other Protein Powders
Where to buy and expense
Now that you know all the Plexus Lean ingredients, you should know that it is quite a costly product, and purchasing it might be too expensive. Insted, there are a few cheaper alternatives with very similar ingredients.
In the chart below, I will compare Plexus and two other alternative products in terms of cost.
| | | | |
| --- | --- | --- | --- |
| Plexus | Price | Alternative | Price |
| | $20.86 | Whey Isolate by Myology | $0.48/dose |
| | $41.99 | ISOBURN by BSN | $1.47/dose |
| Plexus Lean | $57 | | $2/dose |
Both supplement alternatives have the same whey protein ingredients like Plexus lean. However, the Whey Isolate by Myology lacks vitamins A, C, and E, which may have even greater effects on fat burn and weight reduction.
ISOBURN by BSN is the closest product to Plexus Lean in terms of ingredients, with one significant advantage, it provides 30 grams of protein per serving. As you can see, Plexus Lean has twice the cost of the other two alternative whey protein products. However, if you've already decided to go with Plexus Lean, then the best place to purchase it is from a low-pressure Plexus Ambassador.
Plexus Lean Alternatives
If the prices of these Plexus Lean products seem high for you, there are two cheaper alternatives that you can try.
The Whey Isolate by Myology is a cheaper alternative to Plexus Lean. It also comes in two flavors, Chocolate, and Vanilla, and is suitable for vegetarians.
Whey Isolate is used by many bodybuilders looking to build muscle and people who want a healthy and nutritional drink to suppress those hunger cravings.
You can purchase the Chocolate and Vanilla bundle at a discounted price of $39.99.
This is another cheaper alternative to Plexus Lean. The ISOBURN by BSN has similar ingredients: whey protein, calcium, vitamin A, potassium, sodium, etc. It also uses l-carnitine to help you burn fat and lose weight while preserving a strong and lean muscle mass.
You can purchase the ISOBURN 20-serving pack for $38.72.
When to Take Plexus Lean
All of the Plexus Lean flavor varieties come in 19.75 ounces (550 grams) packs and provide 15 meals or 30 snacks, depending on how you consume them.
For a complete meal replacement, you should blend two scoops of Plexus Lean powder with 8 ounces (220 grams) of water or nonfat milk. For vegetarians, it is best to mix the powder with almond or plant-based milk.
One pack of 15 meals is meant to last up to 15 days, so you can take one serving of Plexus Lean daily in the morning or before lunchtime.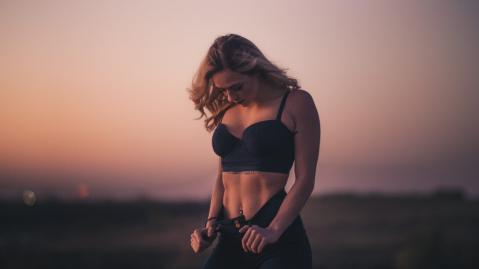 Is Plexus Lean Safe to Use?
There is no evidence to support that Plexus Lean is a safe product to use, meaning there aren't any certificates of testing to be found online.
However, no adverse side effects have been reported by consumers, which means that Plexus Lean is a relatively safe product for everyday use.
If you decide to use Plexus Lean, ensure you're not allergic to its ingredients. You can consult your medical professional for additional advice if you have doubts about these products.
Who Can Use Plexus Lean?
Plexus Lean is meant for adult men and women who pursue an active lifestyle and wish to maintain a healthy body physique.
It is also meant for overweight and obese people who wish to lose weight while minimizing their food intake and reducing their appetite cravings.
Plexus Lean can act as a diet supplement but as a meal replacement, making it a unique and versatile product.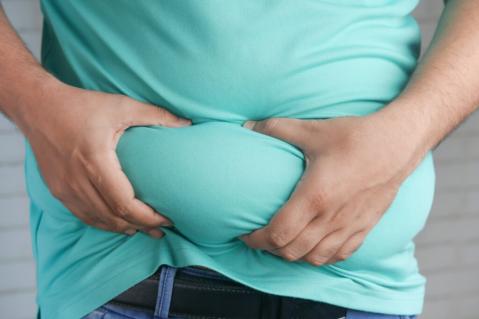 FAQs
What side effects should I expect from taking Plexus Lean?
Some of the most frequent side effects that Plexus Lean and any other whey meal replacement shakes can cause are:
Nausea
Stomach upsets
Diarrhea
Headaches
Sleep issues.
Does the FDA approve the Plexus Lean?
The Plexus Lean is not currently approved by the FDA (Food and Drug Administration).
Can you mix Plexus Lean with coffee?
The Plexus Lean powder is meant to be mixed with water, nonfat milk, almond milk, or other plant-based milk.
Conclusion
Overall, Plexus Lean is a great but expensive choice when it comes to choosing a meal replacement supplement.
Even though it contains a blend of effective weight loss and weight managment ingredients, there are alternative products that offer the same results at half the price.
In any case, remember that you should always consult with a professional before using such products!
Footnotes