Many of Plexus' products are associated with success stories related to health conditions, including ADHD. Namely, this neurological condition can make life difficult for the child and their social relationship with the environment.
Many of you might want to know, is it helpful to use Plexus for ADHD? Stay with us as you get all the answers through numerous scientific studies and user testimonials.
Scientific Evidence
Much research has been done recently, suggesting that the gut microbiome is closely related to brain health. Namely, it is believed that improving or maintaining a healthy microbiome is vital to mental health.
In addition, research has shown that probiotics effectively reduce depression and anxiety. 1 2 Starting from these theses, we will consider the composition of Plexus Slim, Plexus VitalBiome, and Plexus ProBio and their effect on ADHD.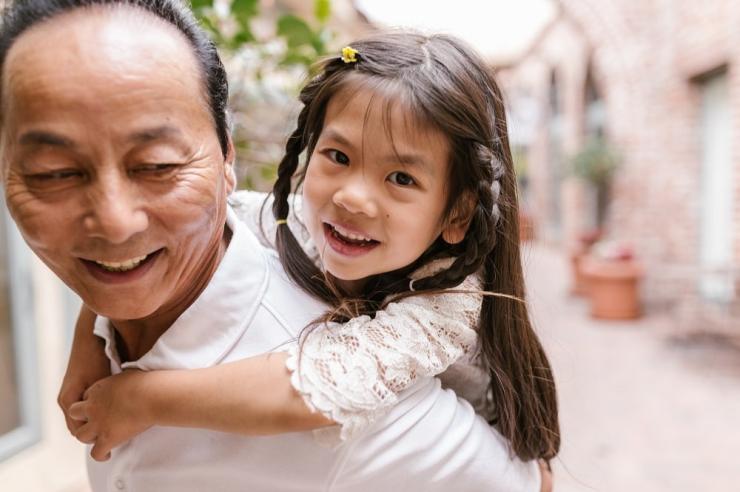 Plexus Slim for ADHD
Plexus Slim is a supplement that is composed of several active ingredients. Combining these ingredients may help reduce weight and help improve gut health.
Although there is no scientific research related to Plexus Slim and ADHD, I will present the scientific research on Plexus Slim's ingredients and potential ADHD benefits.
The composition of this product is generally intended to regulate the intestinal microflora and the health of the intestine. However, some ingredients can work to improve the condition of ADHD. Namely, clinical research has been done on caffeine and its role in ADHD. The results showed that caffeine helped cognitive abilities in ADHD patients.3 In another study, caffeinated tea4 affected ADHD patients positively.
Regarding the other ingredients, I have not found relevant clinical data pointing to any testing and their effect on ADHD.
Plexus VitalBiome for ADHD
This product comprises several bacterial strains and aims to improve gut health. Therefore, there is very little data on the effect of the ingredients on people with ADHD. Although Plexus VitalBiome has not been clinically tested in individuals with ADHD, studies have been conducted on some bacterial strains.
Namely, in studies related to Bifidobacterium bifidum5 6, improvements associated with the intestinal microflora and the condition of ADHD have been observed. However, I found no clinical data on the other strains' effect on people with ADHD.
Plexus ProBio 5 for ADHD
ProBio 5 is a supplement blend of vitamins, bacterial strains, and enzymes. This combination of ingredients should work towards improving intestinal health.
Regarding ADHD, no relevant evidence exists that ProBio 5 helps reduce such conditions.
However, clinical trials have been conducted on the vitamins contained in this product. Specifically, vitamins B67 and vitamin C8 are successful in alleviating the condition of ADHD. Although there are positive results, further investigations are still needed.
Testimonies
When I researched this topic, I concluded that testimonies related to Plexus for ADHD are rare. Of the ones I've found, I didn't see any association between Plexus products with improvement in ADHD.
Although there are customers who have seen improvement, you should take such claims with a grain of salt. On the other hand, many satisfied customers claim that Plexus products have helped them improve their overall health.
Based on the above testimonials, it can be seen that there is no strong evidence linking Plexus to improving the condition of ADHD.
Controversy
In addition to many positive testimonies about Plexus products' effect, there are also certain controversies related to this brand. Namely, some people associate this company with a pyramid scheme, a cult, or multi-level marketing. In addition, some websites claim that this company targets people with low self-esteem.
"Guys, it is just another MLM (like Herbalife, ItWorks!, Arbonne, etc.) who markets supplements as the key to overall fitness, beauty, and wellness."
"Especially popular, Plexus Slim (the so-called pink drink), a product for those who think that some powder/shake/magic pill will help them lose weight."
Is this information relevant and should you believe it? The answer is – it depends. Some customers are satisfied with Plexus products, but they are not approved by the FDA.
Regardless of the purpose for which you will use such products as Plexus, it is best to consult a doctor or professional.
In addition, there is no relevant evidence linking Plexus to ADHD and its actions on this health condition.
Conclusion
So, can you use Plexus for ADHD? After considering all the testimonies, controversies, and clinical trials, several conclusions can be drawn.
One of the conclusions is that there is no evidence that Plexus products effectively reduce ADHD symptoms. Although some ingredients have positive results, you should not take these results seriously. On the other hand, these products have proven effective for many customers in improving their intestinal microflora.
Although many scientists have found a connection between gut microflora and neurological diseases, further clinical trials are needed to prove this.
Ultimately, such products are not a substitute for regular therapy and medicines prescribed by a doctor. In addition, such products are not approved by the FDA and are not intended to cure or treat a specific medical condition. Therefore, if you have ADHD or any severe disorder, it is best to consult a doctor or a medical professional.
Footnotes